The existing boundary of Perth Crematorium will be affected by a section of the new A9/A85 link road and a new improved boundary is to be put in place to ensure that the Crematorium remains a peaceful open space for use by the public.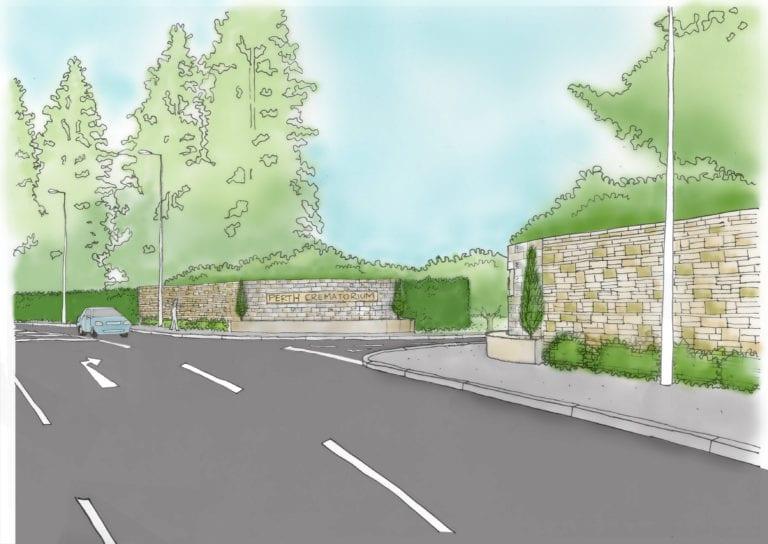 A section of the new link road passes between Perth Crematorium and McDiarmid Park. This impacts on the woodland at the edge of the Crematorium grounds and also encroaches very slightly into the Bluebell Garden of Remembrance.

In February 2015 the Council approved the appropriation of the open space required at the Crematorium to facilitate the construction of the road. Acknowledging the sensitivities of this decision, Councillors requested that the public were consulted on the options for the new boundary treatment at the Crematorium.
Various options were investigated and the Council sought comments from members of the public on these during May and June 2015. The 'green' wall and stone wall options were favoured by the public. these preferences have been taken into account and the boundary treatment will consist of a stone wall over a length of approximately 120 metres, and a 'green' wall will be installed along the remaining boundary.

The proposed treatment will provide adequate screening and noise attenuation as required by the conditions of the planning consent.
Benefits to the Crematorium

The Scheme will incorporate a number of features which will benefit the Crematorium:
The creation of a new boundary for the Crematorium to help secure the grounds.
A new entrance with a stone feature wall will be constructed. This will include a right turning lane on the new road to improve access.
An overflow parking area for use at large funerals only (with an exit directly onto the new road) will be introduced.
A package of landscaping measures will be implemented.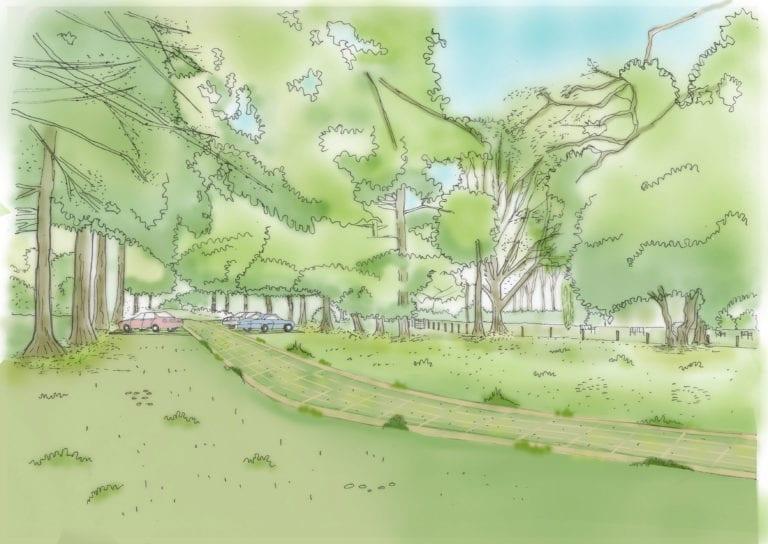 Construction
During the construction phase the works within the Crematorium grounds will be carried out sensitively giving due regard to the interim impact on the Crematorium. This will include minimising the visual and noise disturbance for families attending services or visiting memorials and more generally maintaining the tranquillity of the Crematorium grounds as much as possible.
Also, in accordance with existing policy and practice, and as per the conditions of the planning consent for the Scheme, any soil (including all grass cuttings and fallen leaves) stripped from the ground shall remain on site.
Crematorium plan, click here to view larger.