What's happening on site 19-10-2018
Another project milestone has been reached this week with the opening of the new southbound merge slip road on to the A9.
Surfacing, landscaping, road marking and signing works have been carried out here over the course of this week, ready for the road opening on Friday 19 October.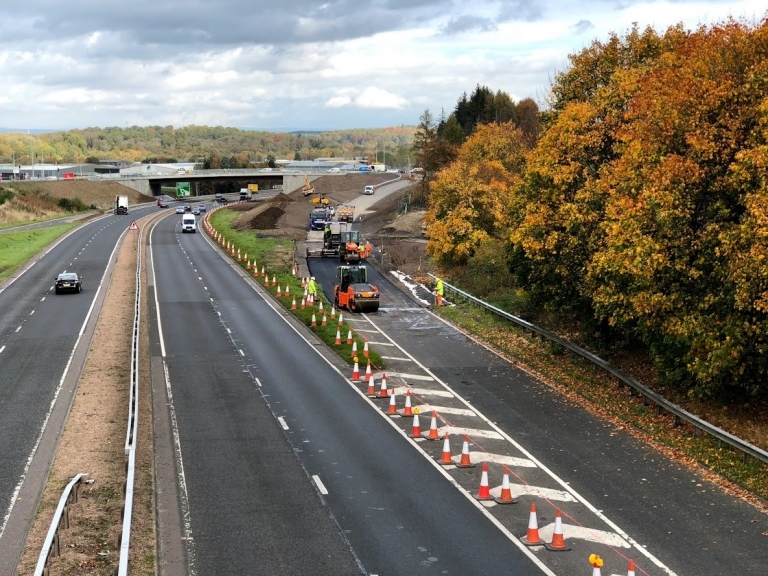 Elsewhere on site, surfacing works have been carried out on the loop road off the A85 and to the new ladeside path. Footpath surfacing works have also been taking place on Ruthvenfield Link and to the footpaths around the new pedestrian footbridge.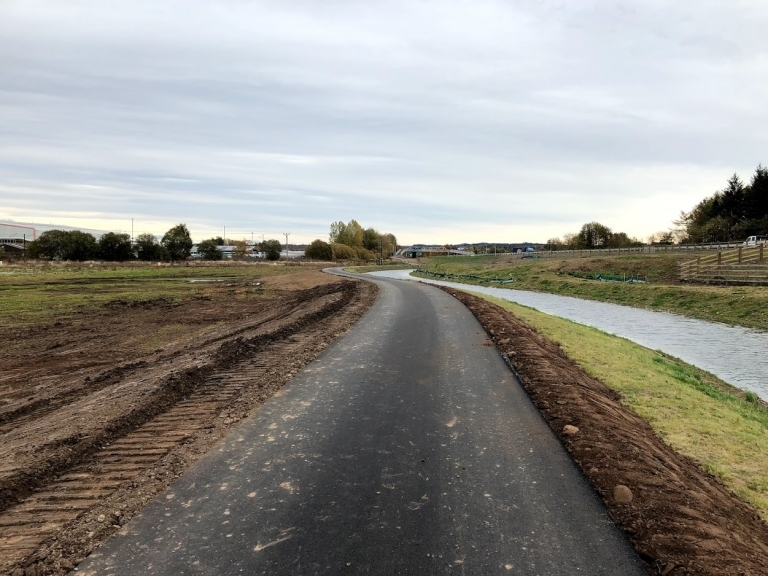 Fencing and landscaping works have been ongoing in various locations around site.