Cross tay student placement (Eve Sheils)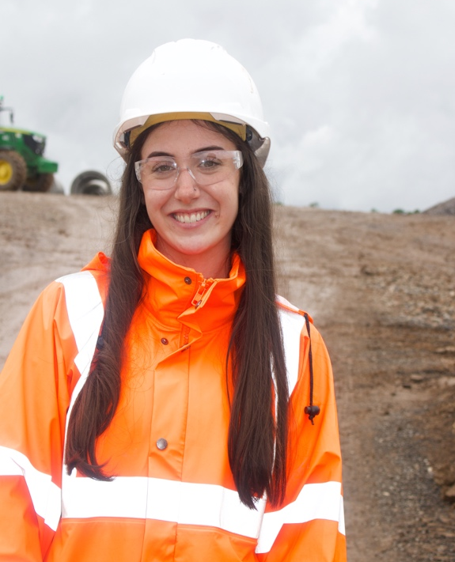 Where
The Cross Tay Link Road project
When
Summer 22
Who
Eve Sheils is a second year civil engineering student studying at the University of Strathclyde.
'I've been getting a flavour of everything that needs to be done to get the site up and running, shadowing qualified colleagues setting out the site using the GPS tracker, a real broad range of tasks.'
'I feel like I'm totally immersed in the job here and despite only being here a few weeks I really feel part of the team.'
The Challenge
Eve is currently on a summer placement learning the practical aspects of engineering on a live site, the Cross Tay Link Road project. She is on a Quest Institution of Chartered Engineers (ICE) scholarship.
The Activity
Eve has been working on a few different tasks since she started on site that has allowed her to grasp the range of jobs that need to be done on a construction site of this scale.
BAM uses large construction projects like this to introduce students to life in construction as a way of securing a pipeline of future skilled talent.
The Result
'I'm learning so much here it's fascinating to see how the academic learning that I have been doing through the course of the year at university is applied in real terms, to actually build something. It will be so valuable when I go back next year to have been able to relate what I'm learning to what happens on a real job,' she said.
'Longer term I have ambitions to move into construction law and getting experience of working in one of the biggest jobs in the country is a great grounding for my future career.'
The Cross Tay Link Road is phase two of the Perth Transport Futures project which will deliver a more efficient and better-connected transport system and a cleaner city centre environment.